Give a friend, loved one or colleague the perfect gift of a voucher for The Betsy Swords.
Choice of delicious menus and stunning surroundings it's the ideal gift for any occasion may it be a birthday, Christmas present or just a catch up over drinks!
The surprise of a voucher from The Betsy Swords Bar and Restaurant will bring a smile to anyone's face
Our Gift Vouchers can be used for a variety of experiences, from a Christmas present, Sunday lunch with your family or dinner with your loved one.
Vouchers are valid for 12 months from date of purchase and available at our reception desk
Call us on (01) 840 4002 or email bookings@thebetsyswords.com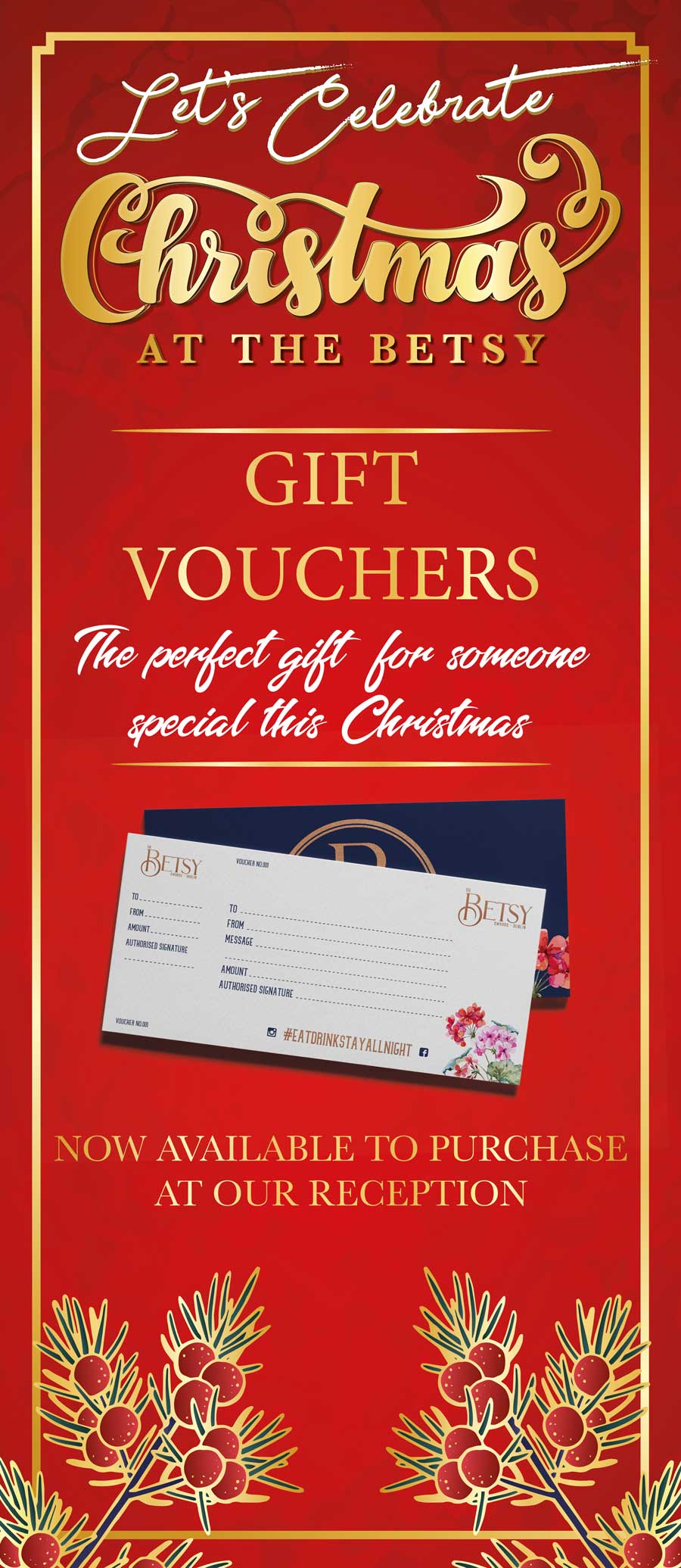 what our customers are saying
We received excellent service from the staff and everyone of us enjoyed our dinner and drinks. Highly recommend for a celebration dinner